(WARNING: Picture heavy post!)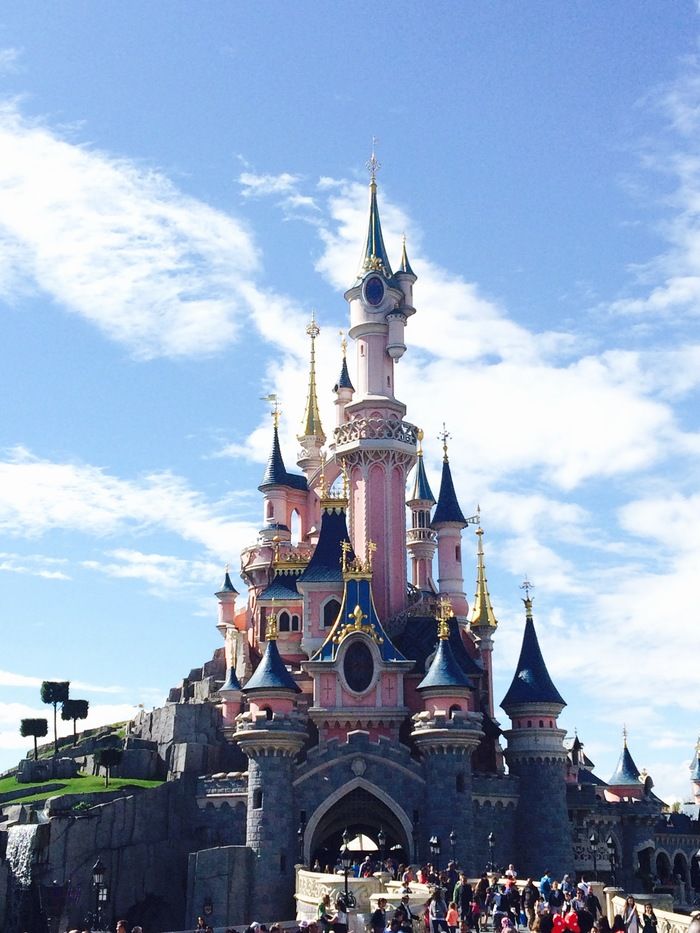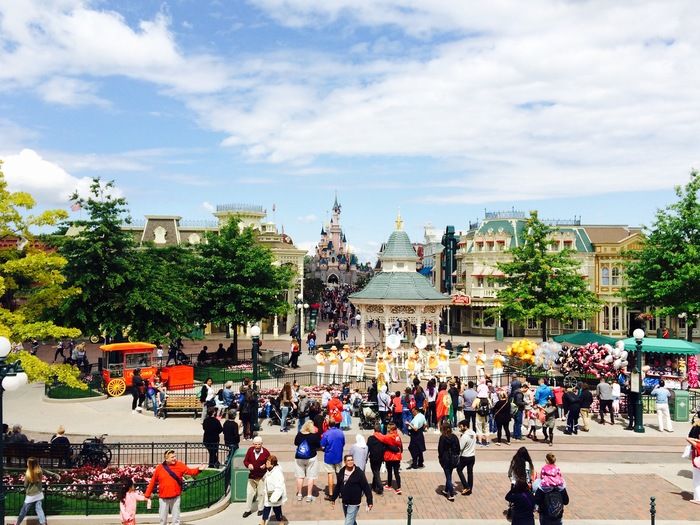 Ask anyone who knows me even partially well, and they will tell you that I love Disney. I've been visiting Walt Disney World every year since I was 7 years old (oh, and I worked there in Epcot for 15 months too), and I've also visited Disneyland in California twice and Disneyland Paris (DLRP) five (I think) times. The most recent trip was in July last year, when I decided that Justin had to experience a Disney park. We've now booked to go to Florida in March (which will not only be his first time to Walt Disney World, but his first visit to the United States - and outside of Europe!), but I think he'd agree that this was an excellent warm up.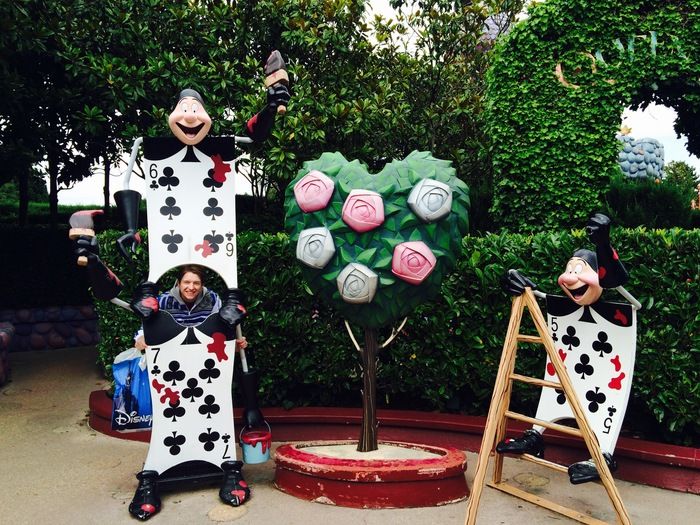 We went by Eurostar, and it was so so easy to do. We had to change at Lille, as the direct trains to Marne-La-Vallee (where DLRP is located, on the outskirts of Paris) were SO much more expensive, but that was no more tricky than changing trains in the UK.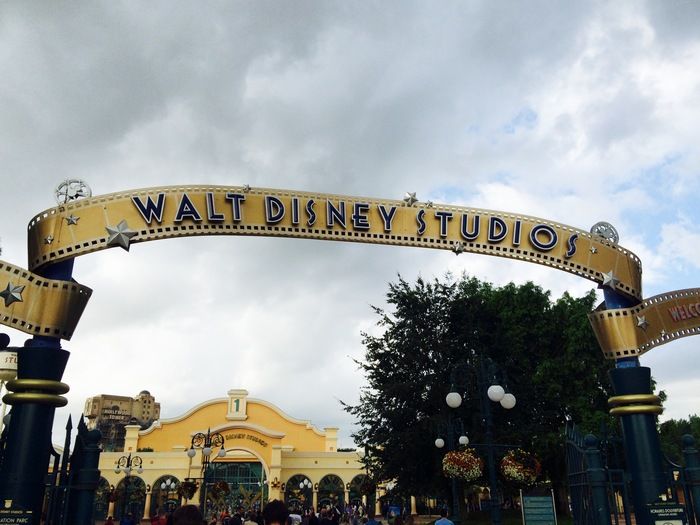 We stayed at the Hotel Cheyenne, which is my favourite of the Disneyland Paris hotels. It's one of the cheapest, but also one of the best themed. Who doesn't love a good cowboy theme?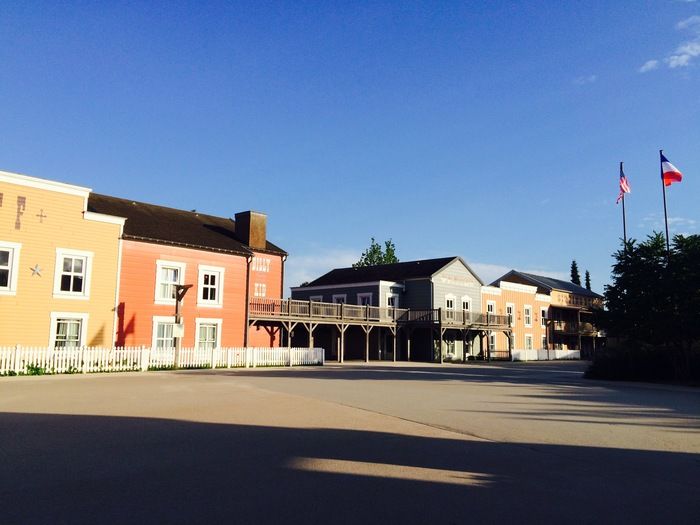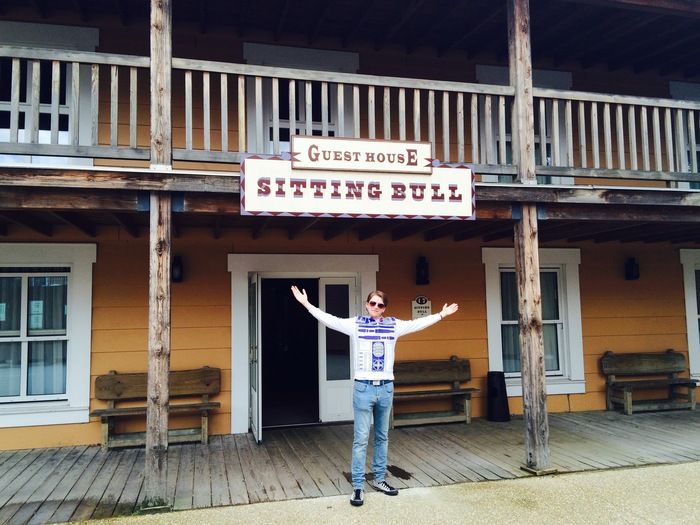 One of the best things about DLRP is how easy it is to get everywhere; you can walk from the hotel through Disney Village and straight to both parks. Since when you stay onsite your park tickets are included, it's so convenient to be able to go into the parks straight away. We spent the whole trip going between the two parks based on when the next show/parade/Fast Pass was, and it was great.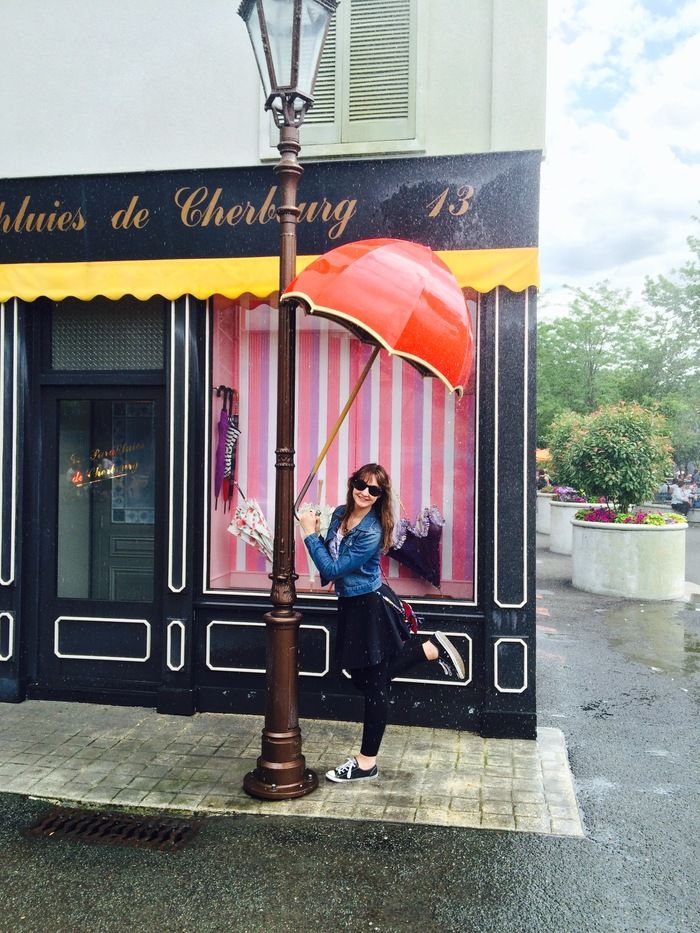 The weather was really hit and miss while we were there. It was mild for most of the time, and we did get lucky and have some sunshine and blue skies. It absolutely POURED down on our second day, so we bought very fetching ponchos to be able to venture outside. Of course, the next day when it rained again we'd left them back in the hotel so ended up getting soaked ...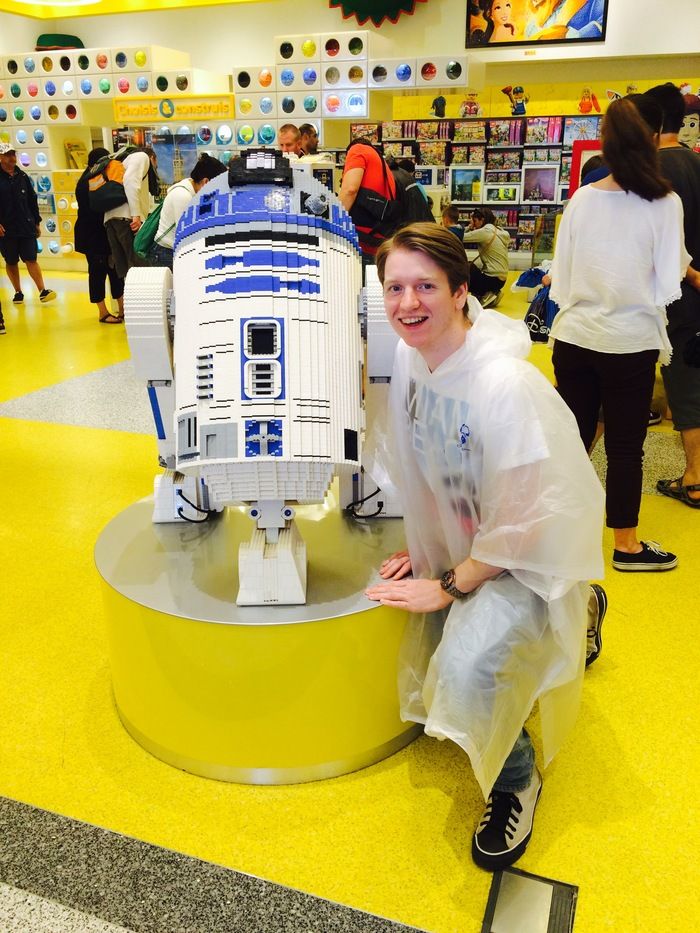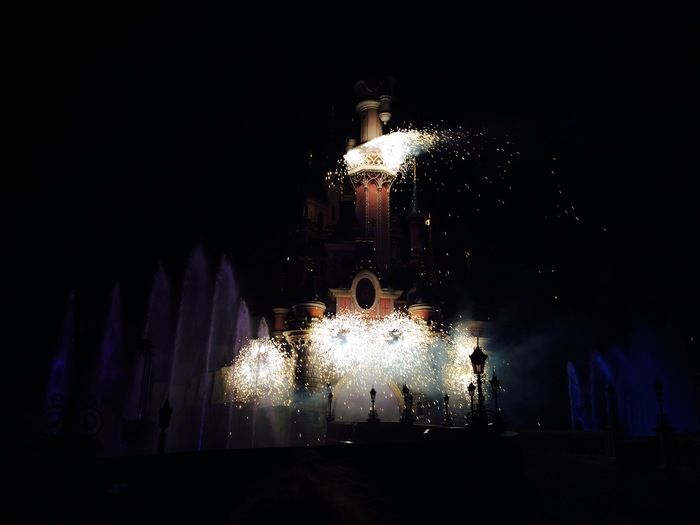 I loved getting to see Dreams, which is was (they're changing it for their 25th anniversary celebrations this year) the nighttime spectacular. We watched it all three nights that we were there, because why not?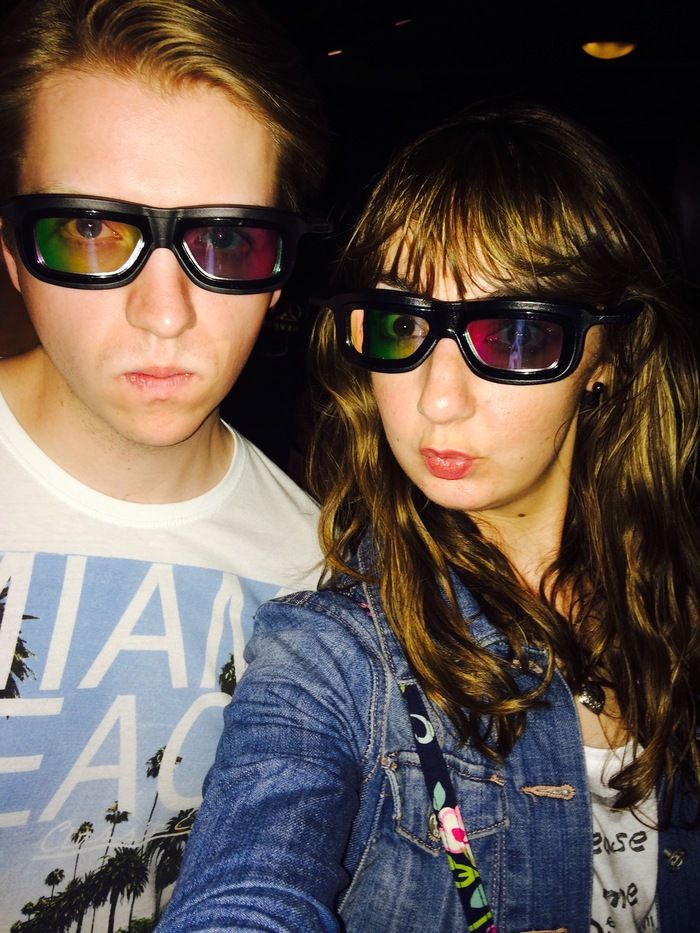 Besides Dreams, there were quite a few new things since the last time I went back in 2010. The Ratatouille attraction was amazing - it's a 3D ride (hence the fetching glasses above!) that 'shrinks' you to the size of a rat as you travel around Remy's kitchen. Very clever, although I did feel a little motion sick when we got off!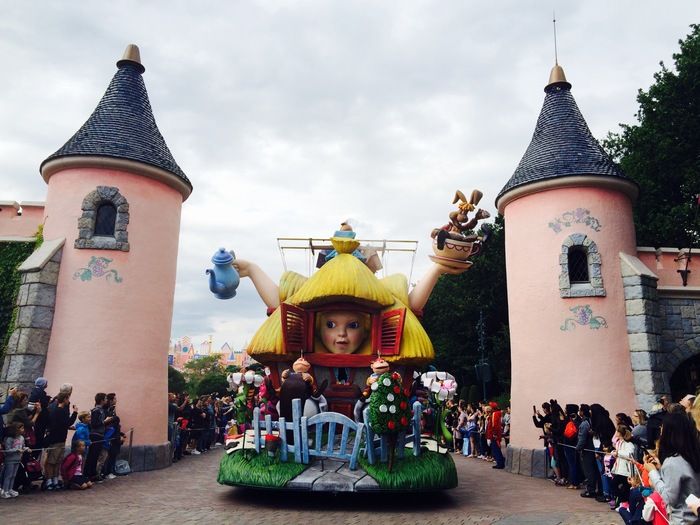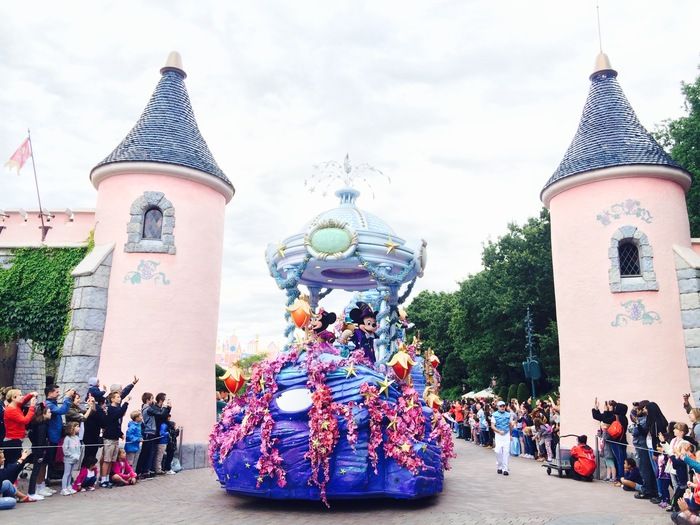 There was also the Disney Magic on Parade uh, parade, which was as much fun as a parade should be. I didn't expect parades to be Justin's thing but he was the one suggesting we watched it a second time!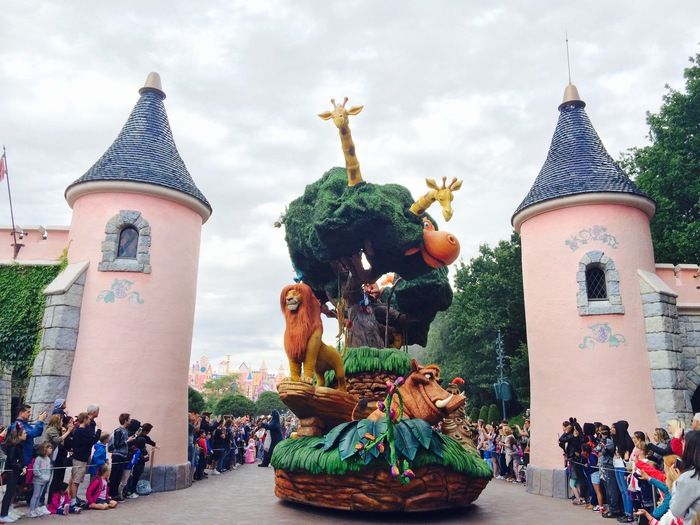 All in all, an excellent trip to a) get my Disney fix and b) introduce Justin to the magic. Next stop: Walt Disney World!