Since becoming a civil servant, I've been reaping the rewards of being a member of CSSC. I pay a small amount out of my pay each month, and it means I get membership that includes free entry to Cadw and English Heritage properties. There's plenty of other memberships benefits too, but being the kinda girl who loves a good day out to somewhere historical, it's ideal.
My mother and I ventured to Goodrich Castle, which is an English Heritage property in Herefordshire, not far from Ross-on-Wye. The castle is a ruin, although parts of it are still very well-preserved - the essential structure of the castle is still very clear.
Goodrich Castle is surrounded by countryside and overlooks the River Wye. It was a Norman-built castle and 'guards' the line of the old Roman road that ran between Gloucester and Caerleon, where the road crossed from England into Wales. In the English Civil War it was the site of one of the most desperate sieges. During the siege, it was fired on using a mortar known as 'Roaring Meg', which has been restored and returned to the castle (you can see it in the bottom left of the picture below).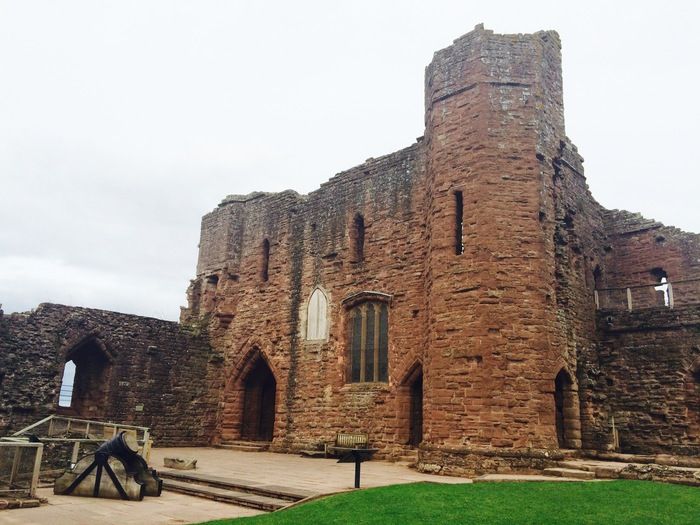 The castle is built on sandstone, a lot of which is visible around the base of the castle. I had a great time jaunting across these rocks as you can see!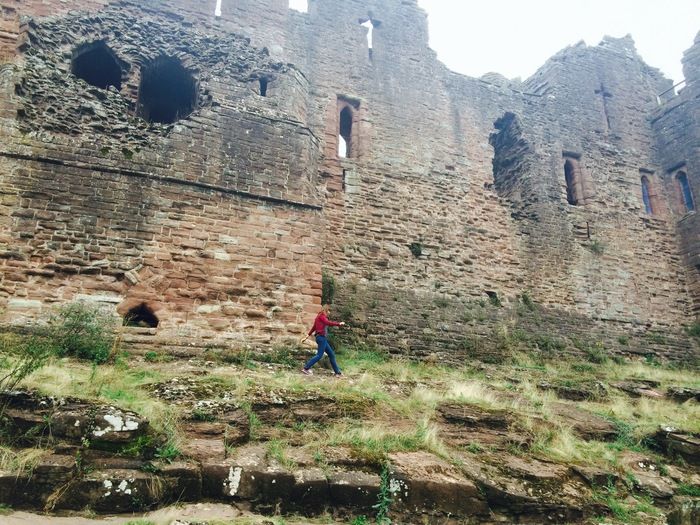 The visitor centre, which is by the car park and a couple of minutes' walk from the castle itself, is modern and has a really nice little shop and cafe - my mother and I had a happy few minutes trying samples of the different wines and liqueurs they had for sale in the shop!
If you want more information on visiting Goodrich Castle (and if you like castles or a good day out, you should - we had a great time exploring it all), take a look at the English Heritage website for opening times, prices and directions to get there.