Follow my blog with Bloglovin
My boyfriend Justin and I work in the same place doing the same job, so it's unusual for us to get a day off together. When we do have a day off together we often end up having an errands day, but we try and fit in fun days out too. We went down to Ogmore-By-Sea recently. It was an overcast day, but luckily it didn't rain so we were able to frolic freely.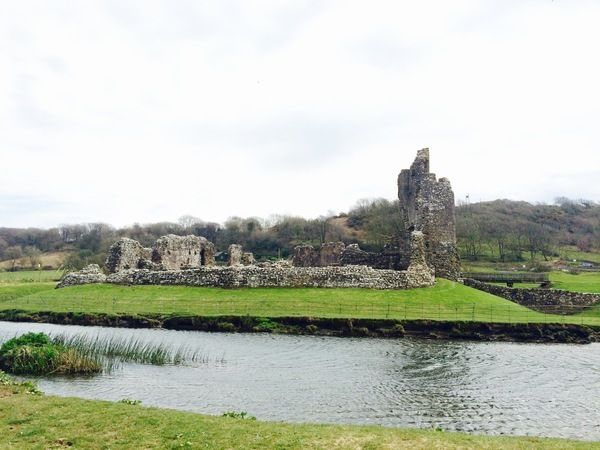 We stopped first at Ogmore Castle, which is a Cadw protected property that is free to access. It's just ruins, but it's fun to explore. The highlight of the area around the castle, though - and the reason I suggested we visit Ogmore in the first place - is the stepping stones that lead across the river. Definitely an excellent excuse to get the wellies out!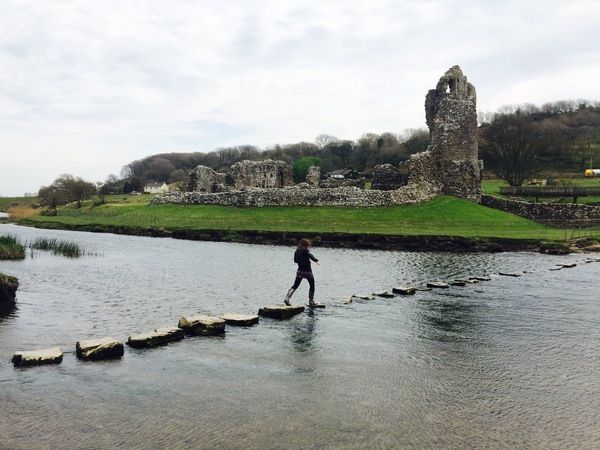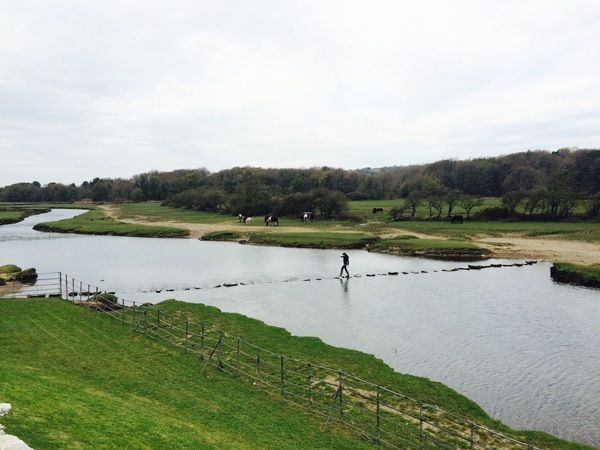 After exploring the castle ruins and walking across the stepping stones several times, we moved on further down the road to the coast. We had a glamorous car picnic (they're the best), then went out scrambling over rocks along the beach. I discovered, as J leapt easily and confidently across rocks and pools of water while I had to hurry to keep up, that he was a mountain goat in a past life. True story.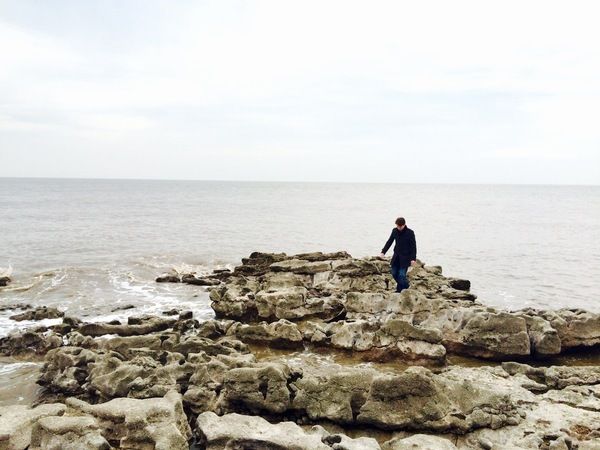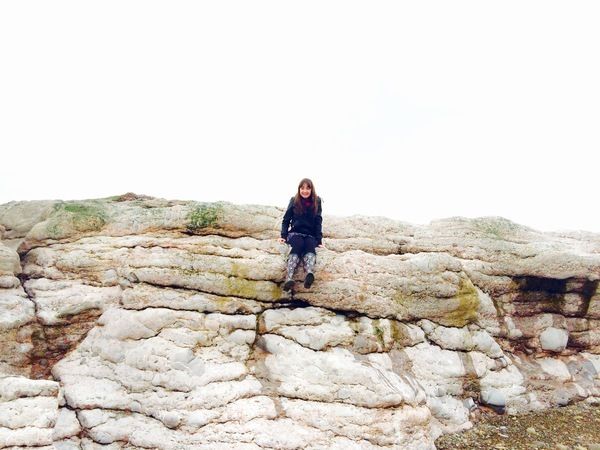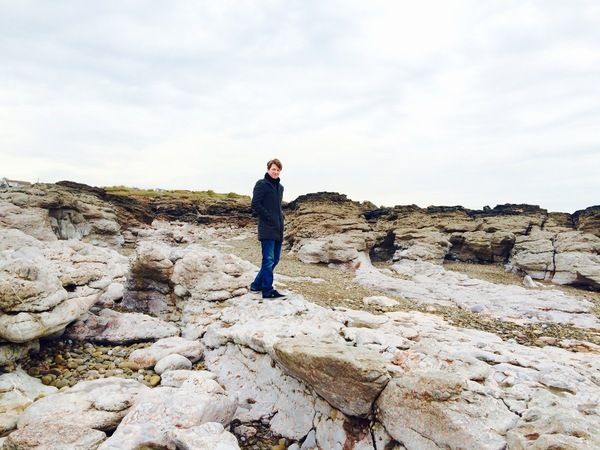 If you're interested in visiting Ogmore-By-Sea, have a look at some walks along the coast and around the area, or just head for the coast and park in one of the car parks by the beach/mouth of the river.
For more information on Ogmore Castle, visit Cadw's Ogmore Castle page.