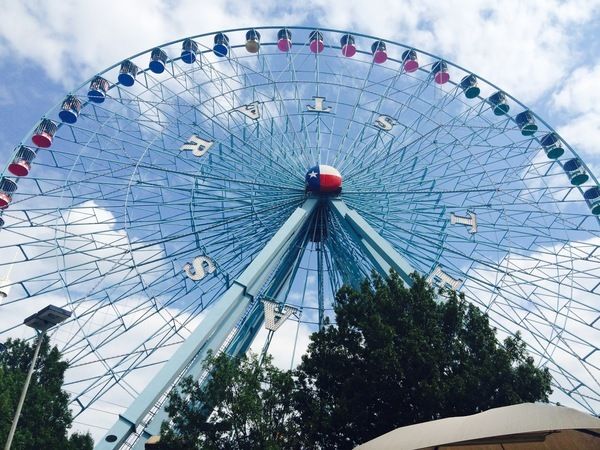 Since 2004, my parents and I have been going on road trips around the United States. Back in 2004 we started with a tour of the Deep South, and since then we've done a whole host of areas of America.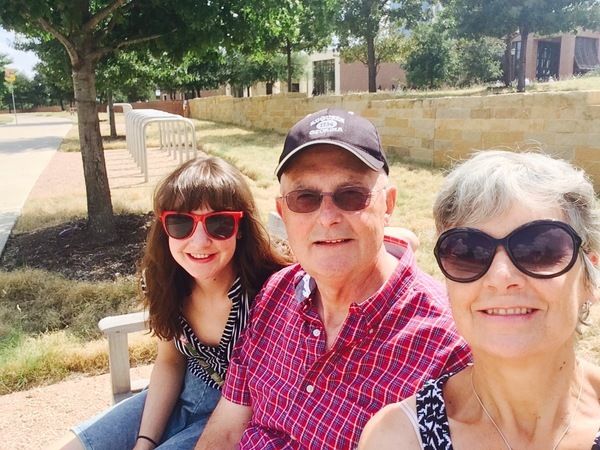 Last September/October it was the turn of Texas. We'd all wanted to do Texas for a long time, so we were excited to finally get around to doing it. We went to so many places that I'm not even going to attempt to fit the whole trip into one post, so I'm going to do a series of Texas posts.
Today we'll start at the beginning with Dallas, which was our first point on the trip.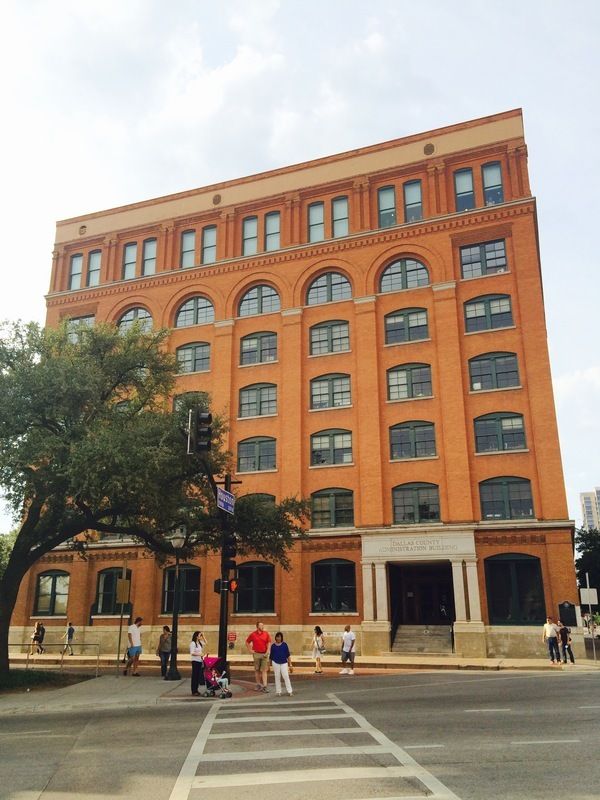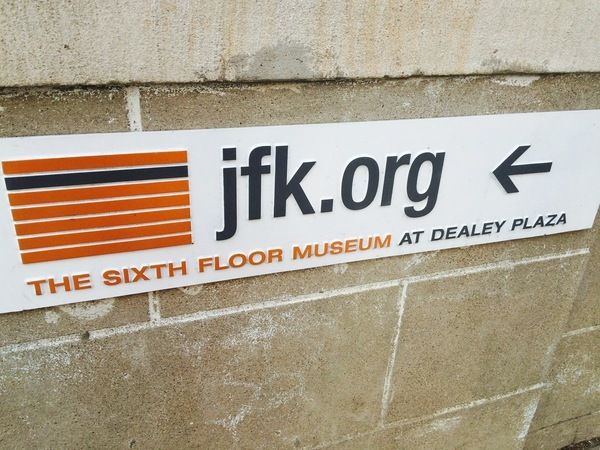 Both my father and I had had Dallas at the top of our American bucket list for ages because we both wanted to visit Dealey Plaza, where Kennedy was assassinated. Me because I'm an American history nerd, and my father because Kennedy's assassination is still a defining moment in his life - his generation's 9/11, I suppose.
(excuse my mother's thumb at the top of this picture!)
We stood on the X marks on the road that indicate the two gun shots, we walked the Grassy Knoll (looking for any stray bullets that the the hundreds of thousands of previous visitors may have missed, of course), and we visited the Sixth Floor Museum in the Book Depository. The museum itself was very detailed and moving. Seeing the view that the shooter (I'd say Lee Harvey Oswald but I'm still not completely convinced by that one ... controversial?) would have seen was quite surreal.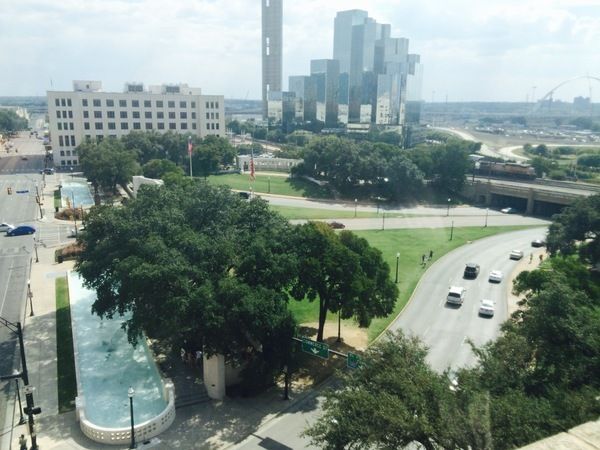 While in Dallas, we also visited the George W. Bush Presidential Library. I've never been a fan of Bush Jr, but we'd heard that the museum had a replica of the Oval Office so that was a selling point right there. It was actually a very good museum - lots of interactive exhibits, and a good combination of serious and fun areas.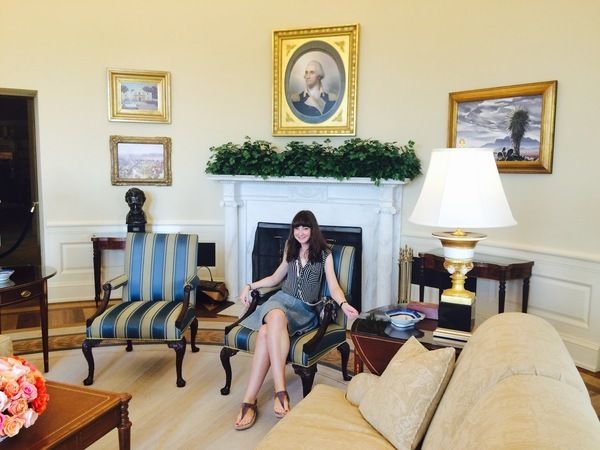 That same day we went to the State Fair of Texas, which was super 'American' and so rather entertaining to us, if only for that reason.
We tried some interesting food (I really wish I could remember what the below picture actually was, because it was completely delicious ... it looks like sweet potato fries but I'm sure it was something a little more unusual than that), watched some pig racing (as you do), and we also climbed in and out of a TON of cars in the various giant halls.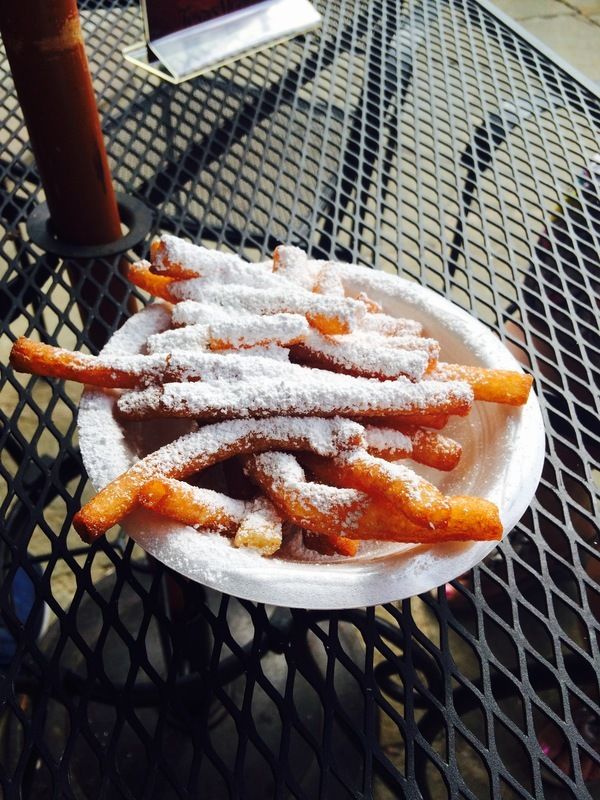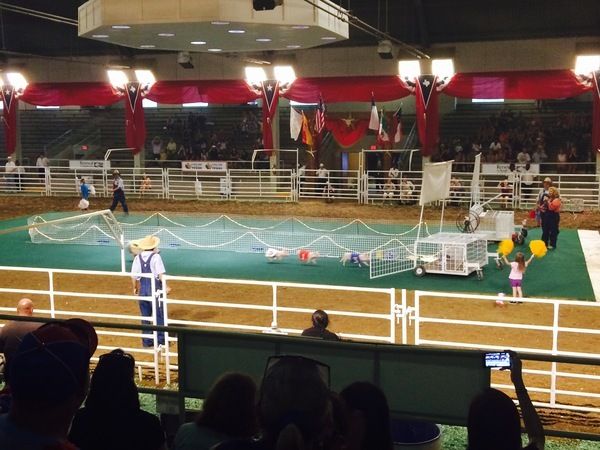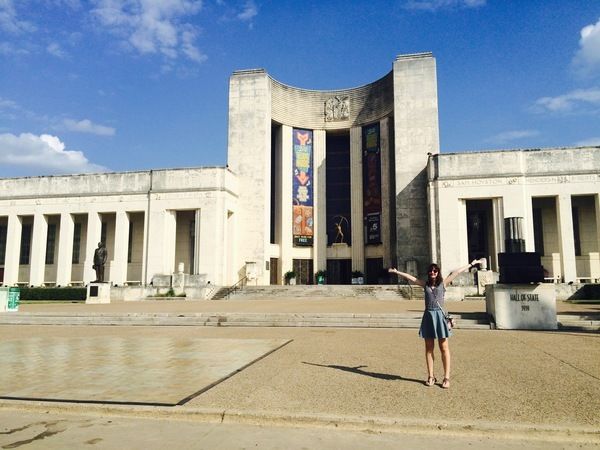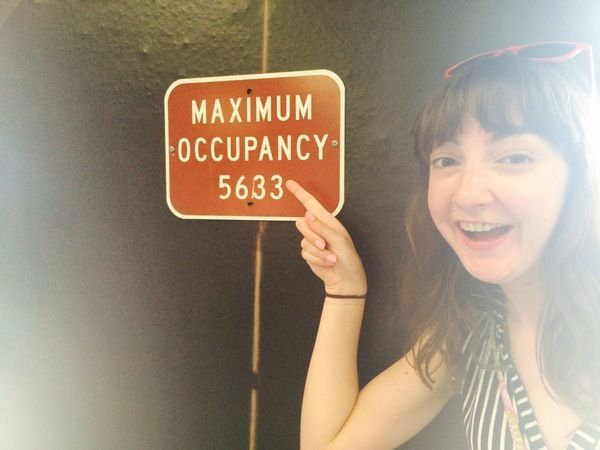 The whole fair was huge but I'm still not quite sure what I was supposed to be seeing. Also, the Big Tex model thing freaked me out far more than he should have. He moved! And talked! Don't let my smile in the photo deceive you; I flinched every time he started 'speaking'.
In all honesty, I wasn't a massive fan of Dallas as a city. The things we did were interesting, but there were some quite dodgy areas of the city that seemed to be around perfectly innocuous corners, and made all three of us feel quite uncomfortable. Still, ticked some things off ye olde bucket list!
Next up in the Texas posts: Fort Worth & Austin