For Justin's birthday in October, I treated him to a tour of the Penderyn Distillery in the Brecon Beacons.
Penderyn is a relatively new distillery - it only started selling in 2004 - and is the first whisky distillery in Wales in over a century. The water used in the process comes from the Brecon Beacons themselves, from a source that sits far below ground under the distillery. The distillery specialises in single malt whisky, but also produces gin (Brecon Gin), vodka (Five Vodka) and a cream liqueur (Merlyn).
I'm not one for whisky but I am nosy and do like seeing 'behind the scenes' of how things are made, so although it was a present for Justin I was also quite interested. While the tour was interesting enough, it lacked a LOT. For instance, until the tasting at the end there was barely any mention of the gin, vodka and cream liqueur - I wanted to see how all of the items were made, not just the whisky. There seemed to be a lot that was missed out, such as where all of the casks are stored (the ones above were just for display purposes), and the bottling process. I don't even know if those things are on site there or somewhere else - it was never mentioned!
The girl doing our tour was lovely, but it was quite clear that she'd been employed as a tour guide and didn't have any knowledge of the distillation process beyond the tour spiel that she had learnt.
There was a lot of emphasis put on the tasting at the end but, given that I had no desire to try any of the whisky, it meant that the tour fell a bit flat. We had so many unanswered questions! The most interesting part (to me at least) was actually the mini museum at the beginning, which served as a waiting area for the tour to begin.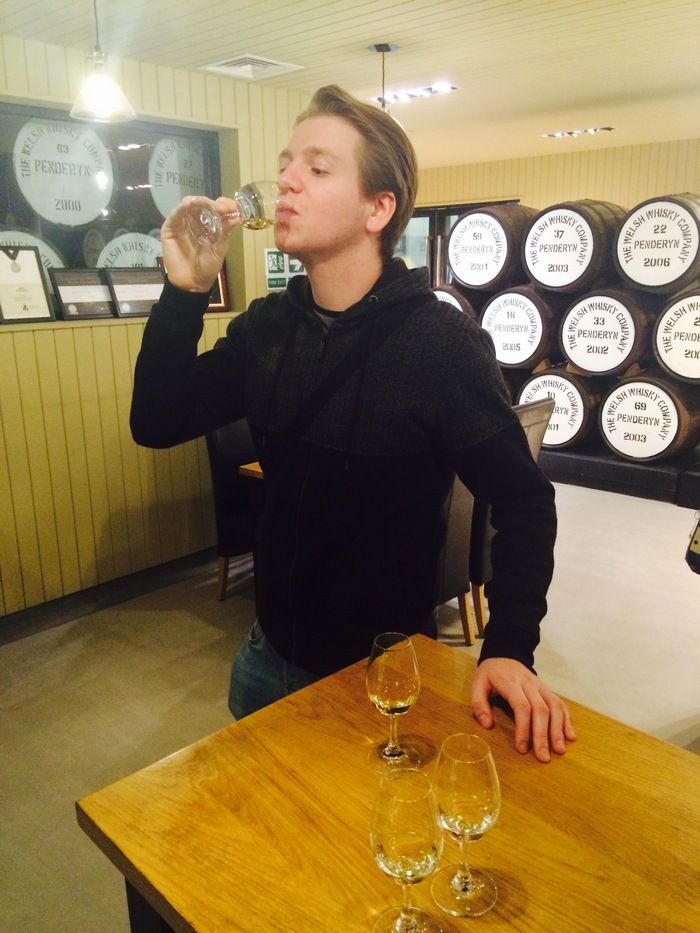 At the time we both enjoyed the experience. It wasn't until we were driving away afterwards that the slight feeling of being underwhelmed set in. A shame really, as the complex itself is very modern and lends itself to a great day out. As it was, the whole experience was very short - we were in and out in under an hour and a half! Hopefully they'll add more to the visitor areas and tour over time.